Learn Empowering Tools to Improve your Life. It's as easy as ABC!
 ABC, A Better Me brings you information and products that Teach Simple Skills to Increase Emotional Intelligence (EQ), Resiliency, Happiness, and Success.
Everybody Wins with simply better books written by school counselor, Maureen King. 
The first book in Mrs. King's Toolbox Series is I Don't Want to Go to Kindergarten...I'll Miss You Toooo Much. (STORE: Preview or Buy Autographed Books ~15% Off + FREE Media Mail Shipping NOW!)

Although the challenge in this story involves starting kindergarten, we can all relate to emotions experienced prior to any life change such as moving, starting high school, joining a team, etc. Learn a skill that kids and adults will find useful in ANY difficult situation.
ABC, A Better Me provides information to help you, and those you care about most!
Featuring Fun Books for Kids and Great Tips for Parents and Educators. You will also find videos, a blog, FREE downloads, and more.
Try these Tools for a Better Life:
1. SMILE! It creates endorphins (chemicals in your brain) that help you feel better!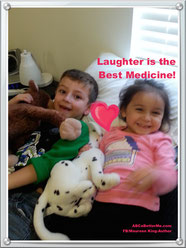 The simple act of smiling lowers stress hormones and makes you feel better. Laughter and Smiles are contagious… so why not share yours today? It's a Win-Win!
2. Choose to CHANGE YOUR THOUGHTS!
Can children learn to change their thoughts? Absolutely! Positive thoughts create chemicals in the brain that the entire body  responds to. This allows for happiness, health, and better decision making. Every child deserves the gift of the Super Power taught in I Don't Want to Go to Kindergarten...I'll Miss You Toooo Much!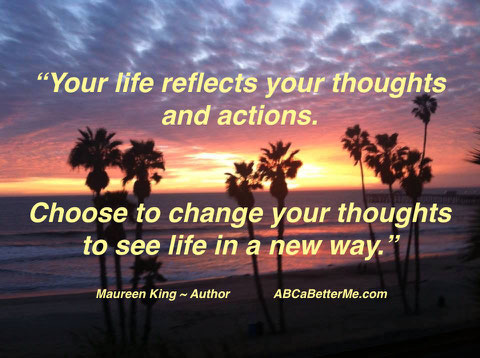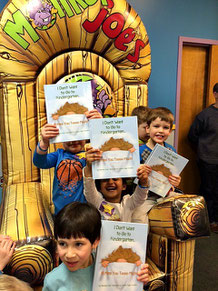 I love sharing pictures of my readers enjoying I Don't Want to Go to Kindergarten...I'll Miss You Toooo Much! These lucky kids were looking forward to Kindergarten. The birthday boy's mom bought books for all 5 kids at her son's 5th birthday party. She gave them a gift that will last forever. Now they can all enjoy Powering-Up!
Looking for a tasty summertime treat?
Choose healthy treats for you
and your family. Everyone will smile while enjoying individual cornucopias this holiday season.  


Mmmmm....Add a spoon of unsweetened Organic Greek Yogurt towards the bottom for a fun finish.
Hint: Be sure to put some fruit in FIRST so the yogurt does not leak. ~Maureen

The most recent Download Giveaway has ended. Check back for future giveaways. *Get dramatic proof that Our Thoughts Change Brain & Body Chemistry. KINDLE DOWNLOAD